!...Template for multi-picture HTML document, PAGE 1 ..>




<!... Start Top Table, with description and arrows ..>
| | | |
| --- | --- | --- |
| | LeFevre Falls, on the Rondout Creek | |
<!... End Top Table ..>
<!... Start Picture Table ..>

Looking upstream from LeFevre Falls, about a mile and a half below Rosendale. There's
a short gorge just upstream of the bend. This is what you're looking at if you look west
from the southbound bridge on the thruway.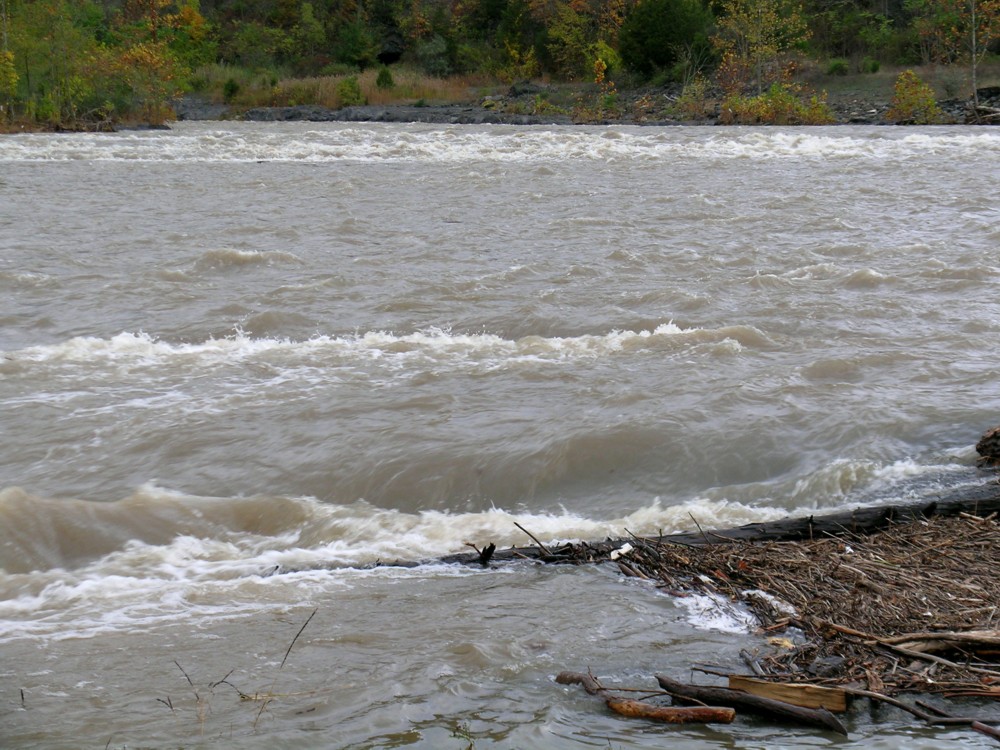 The last drop in LeFevre Falls, at about 2500 to 3000cfs. If that foam pile at right center looks inviting, pay attention to what's immediately downstream. The next hole is a fairly uniform river-wide ledge.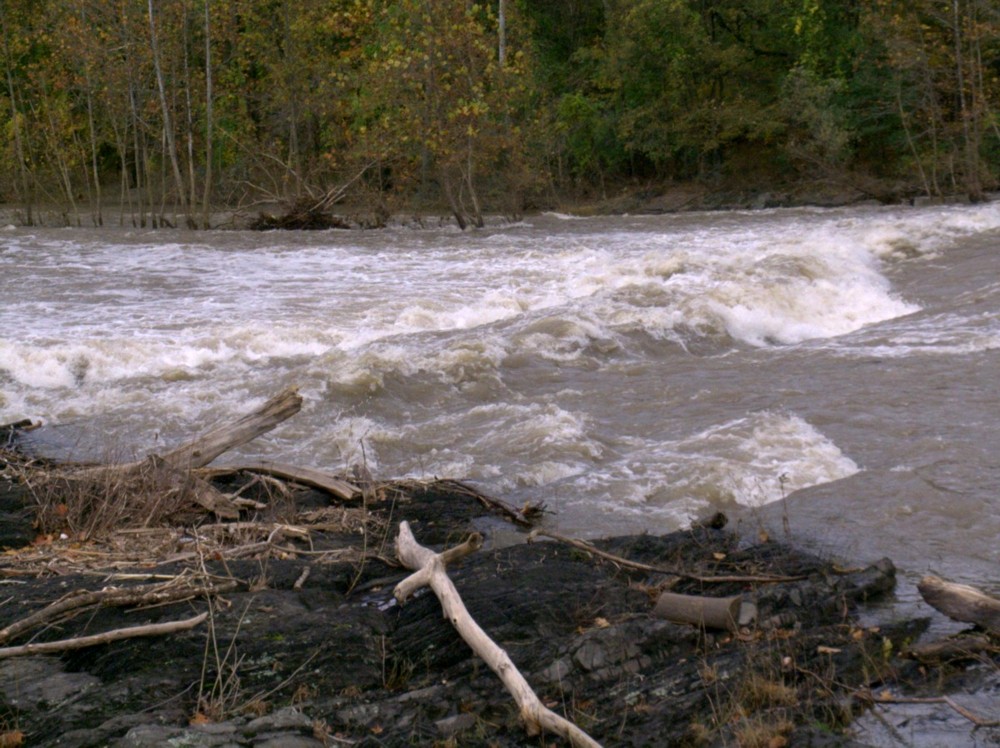 Here's the same spot at a lower level, showing what the rocks forming the riverbed look like.
You can expect each hole to be backed up by a ridge of rock. This is a bit similar to the
geology of Railroad Cut rapid on Wills Creek.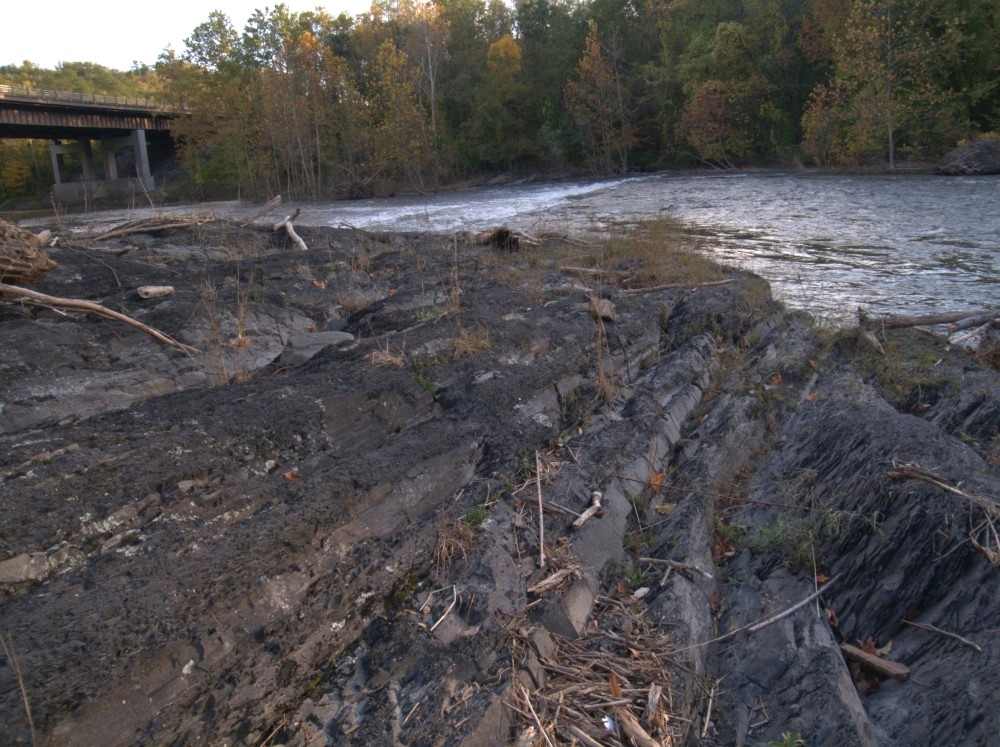 <!... End Picture Table ..>