!...Template for multi-picture HTML document, PAGE 1 ..>


<!... Start Top Table, with description and arrows ..>
Trip to the Lower Yough, Ohiopyle, Pa, July 7, 8,and 9, 2008

page 3 of 3
<!... End Top Table ..>

<!... Start Picture Table ..>

This is the downstream view towards Cucumber Rapid, from an eddy a bit below Entrance rapid.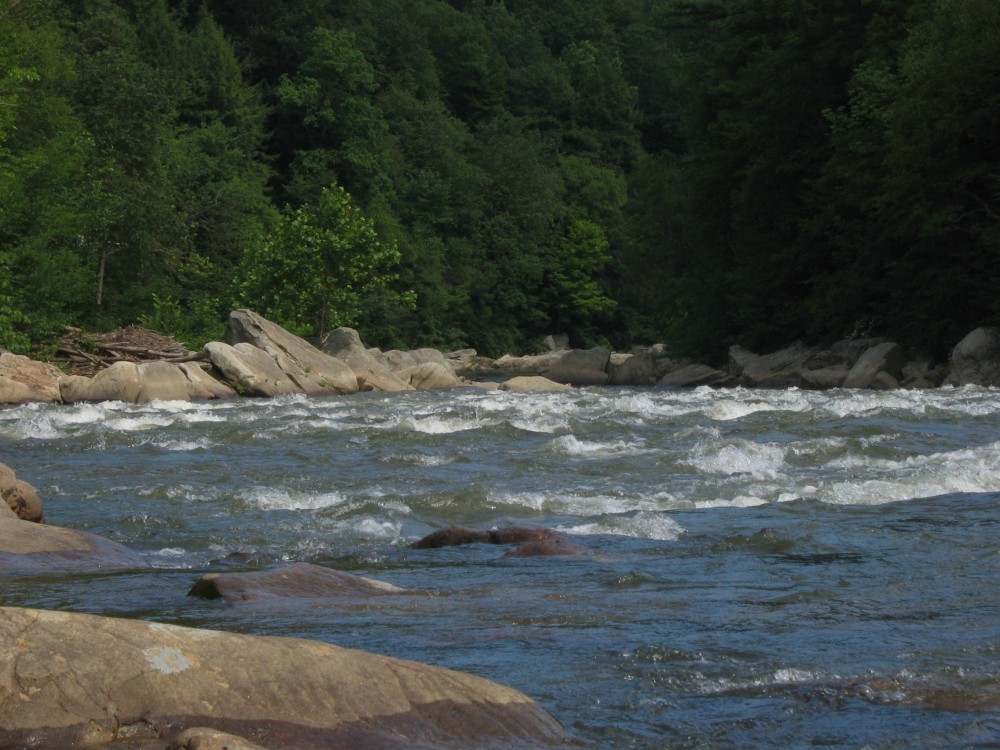 Here's the group sitting in that eddy waiting to see who wants to go first.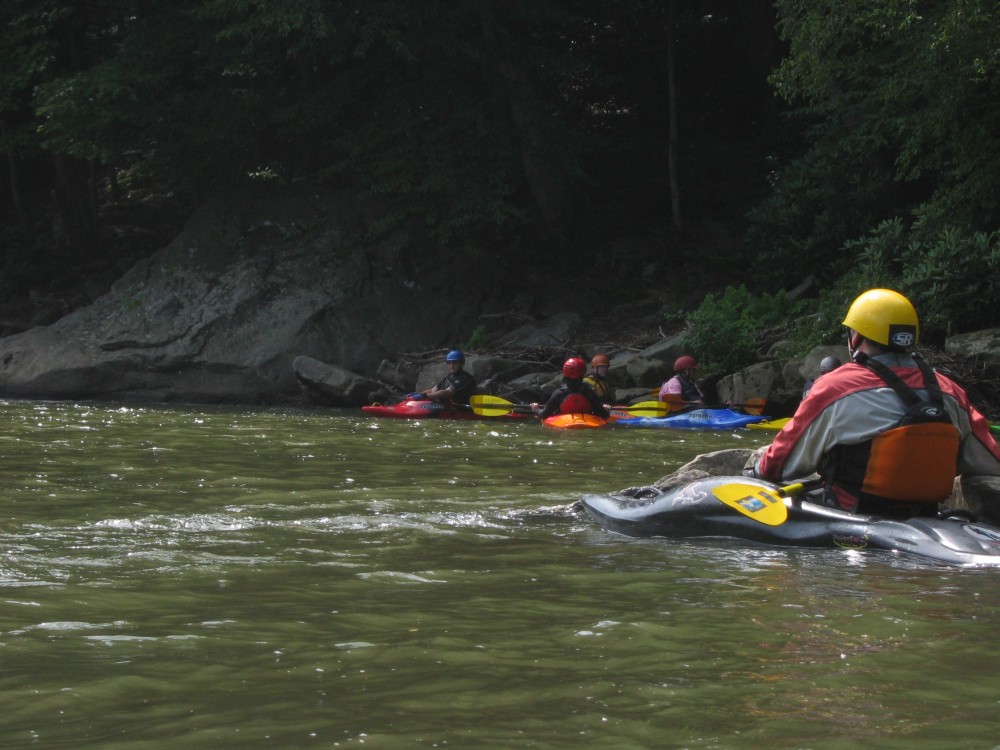 A little bit below the bridge for the rail trail, at the beginning of the Doldrums, is a great rock for seal launching. That's the bow of Jordan's creeker demo, as he gets ready to launch.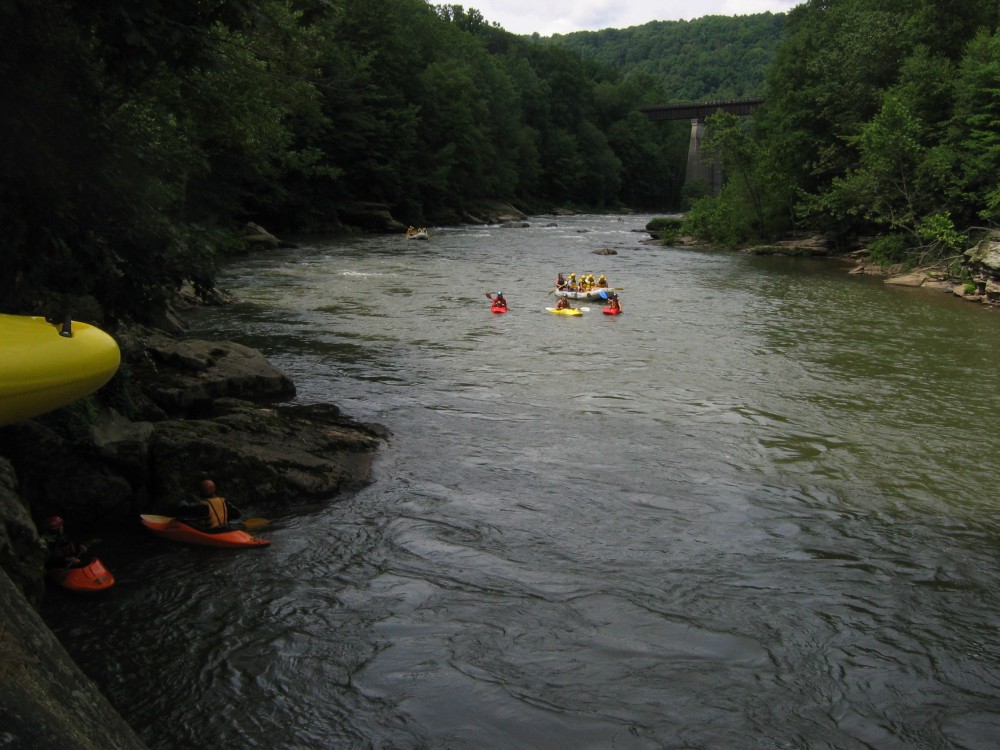 The sloping face of the rock makes it a virtually foolproof spot.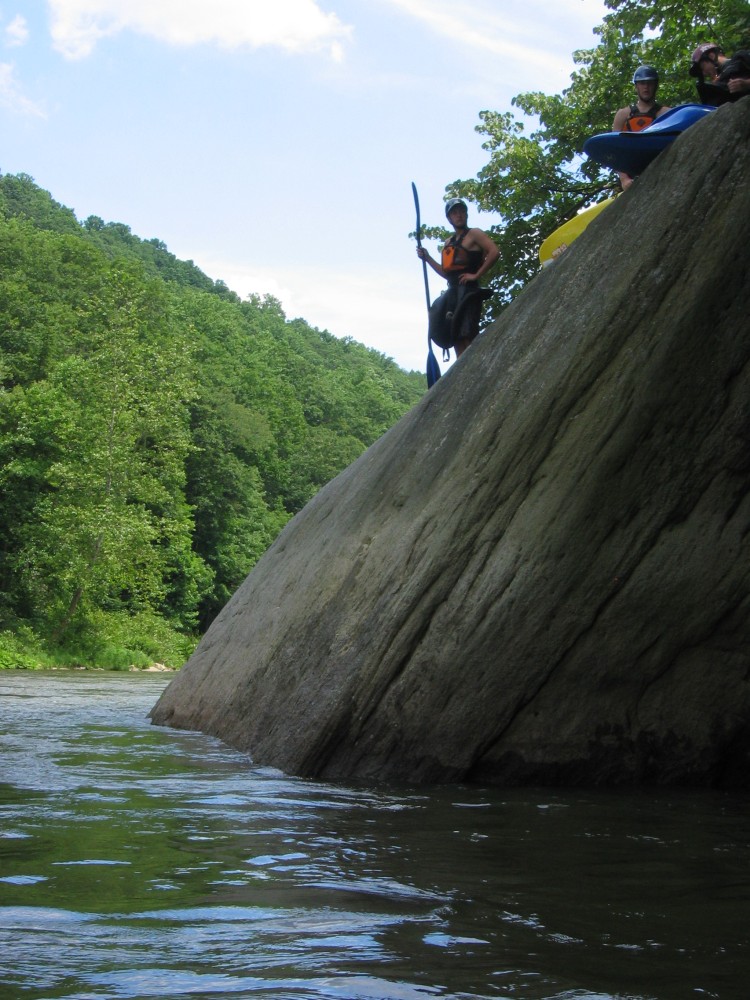 I shot about 50 video clips at Swimmers. Here's Ellen surfing the third wave down, in about the only picture.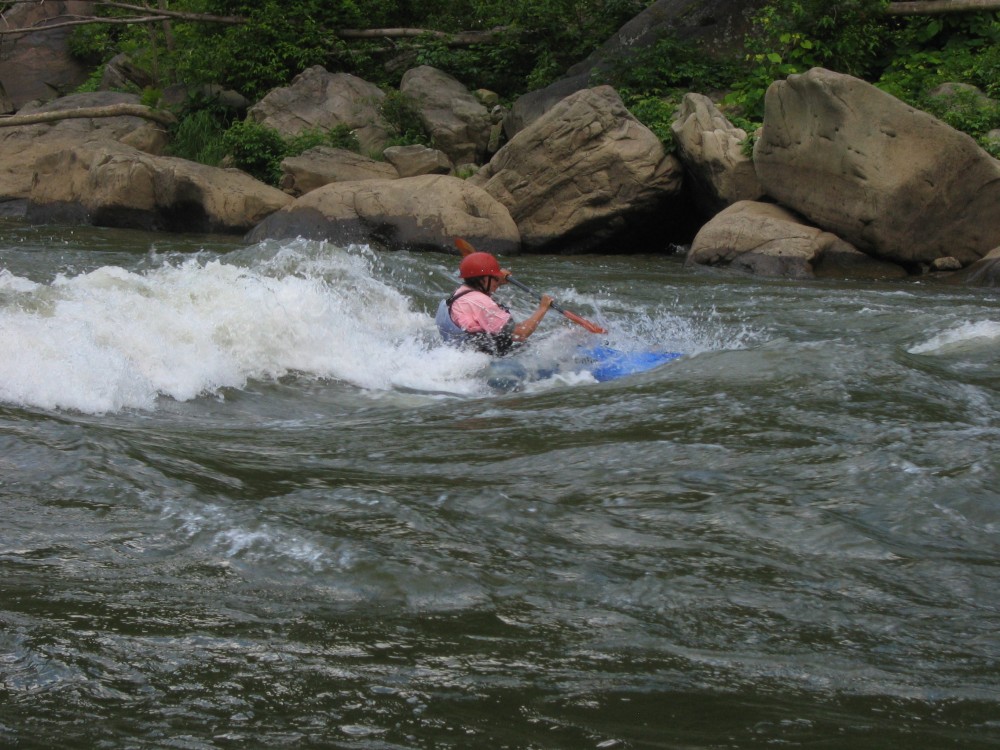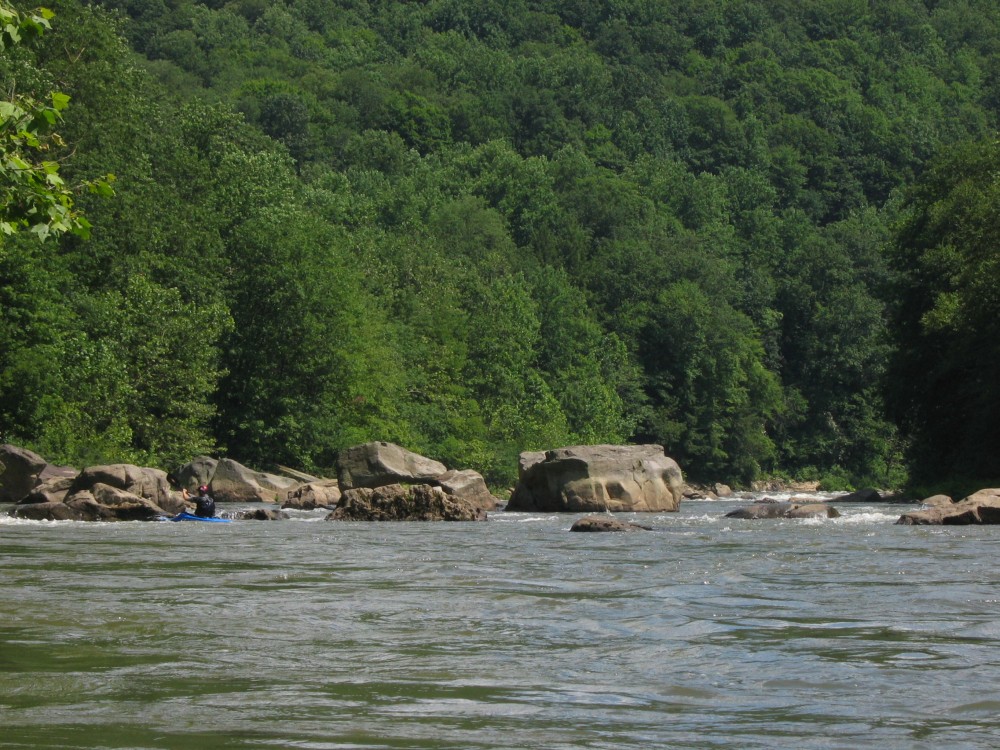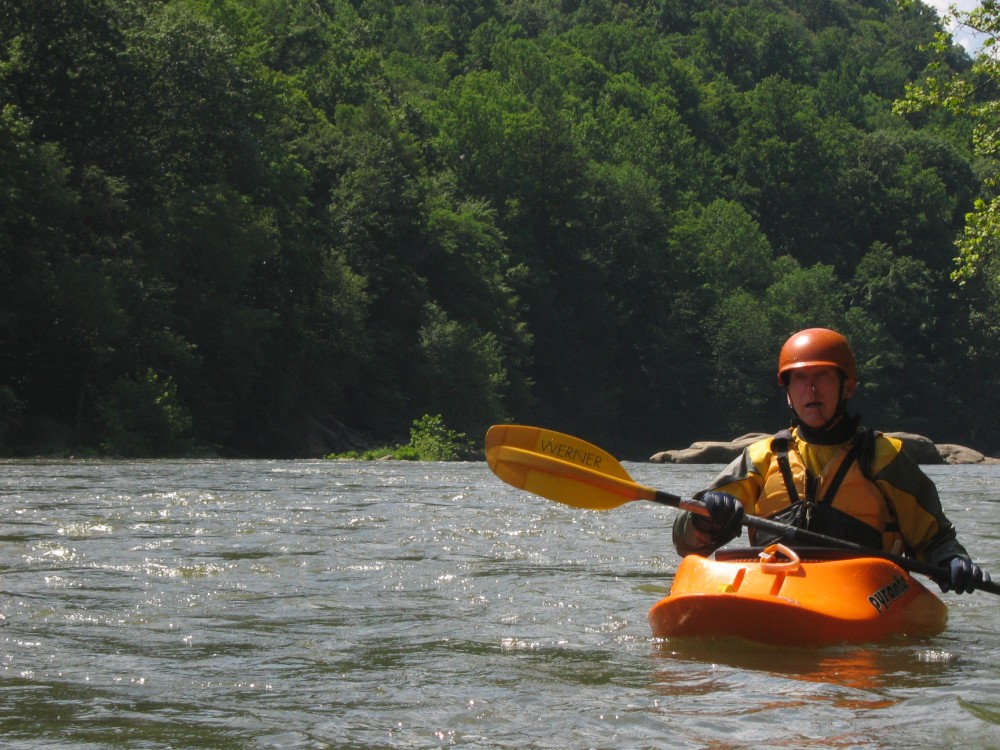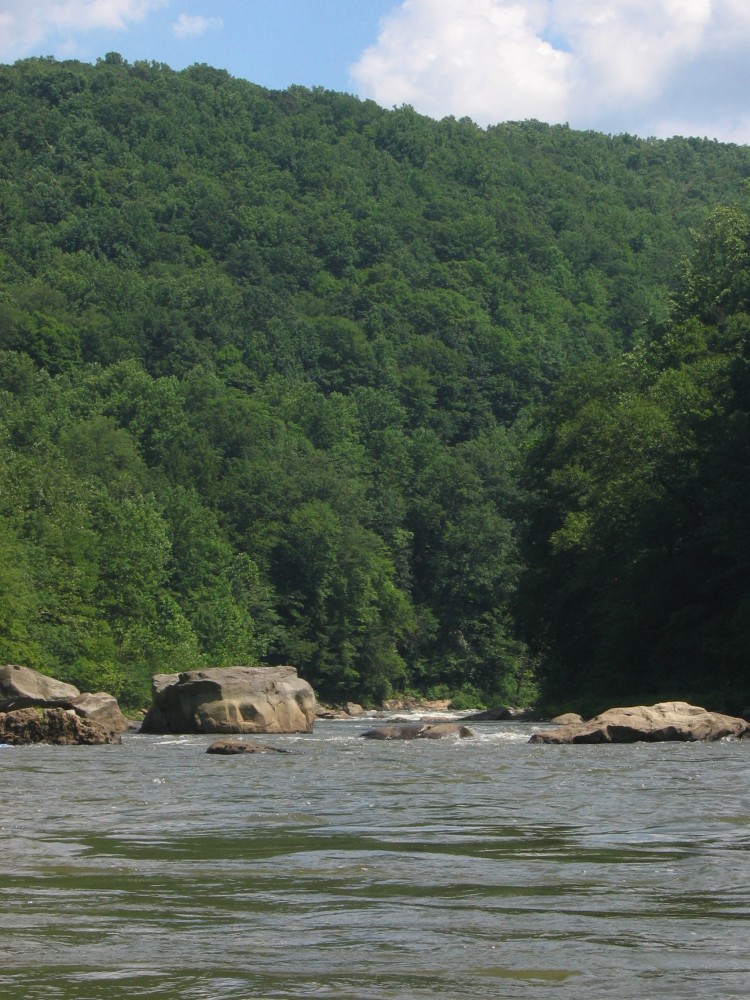 In the evening we were back at Confluence yet again. Jordan bought the creeker he had demoed, and we had dinner at the Lucky Dog Cafe. The dogs were hopeful, but didn't get as lucky as they hoped.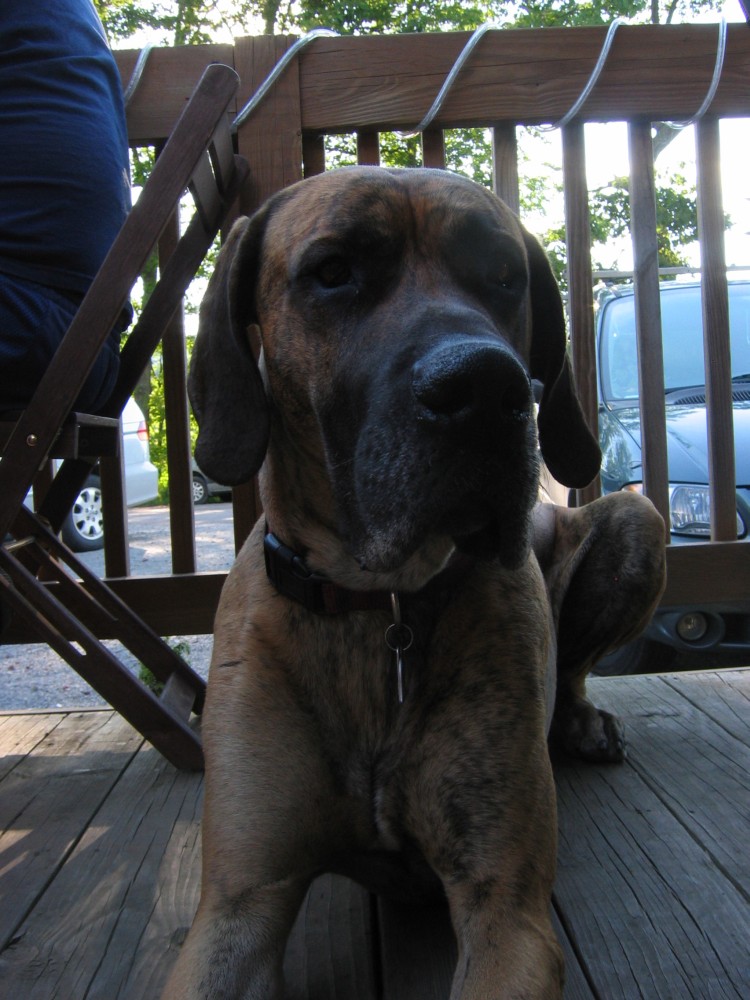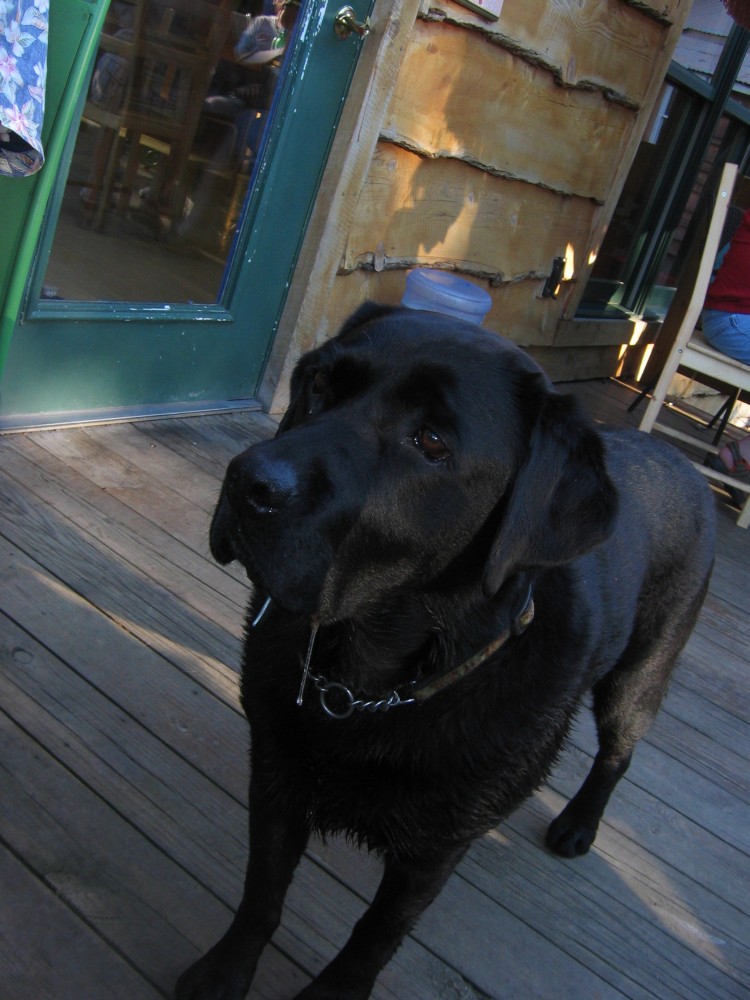 After dinner Dan drove our van back, and all four of us rode our bikes back to Ohiopyle. We rode down to the bridge at the end of the Loop, arriving shortly after dark. This is a 15 second exposure looking downstream. The seal launching rock is the last big rock on river right.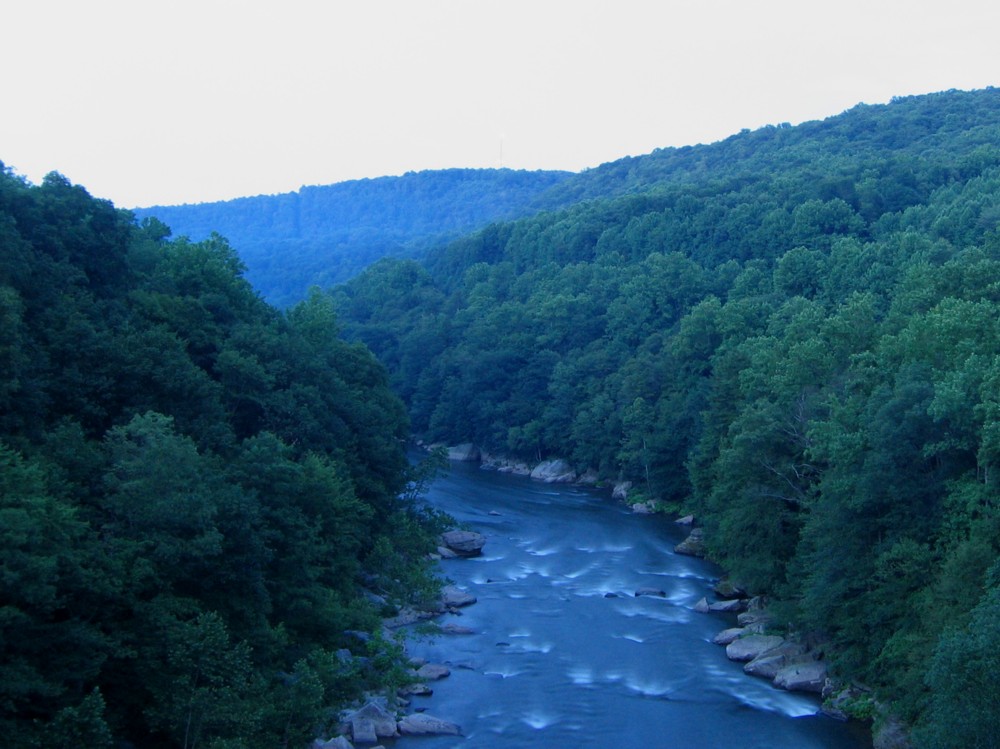 And this is the view looking upstream.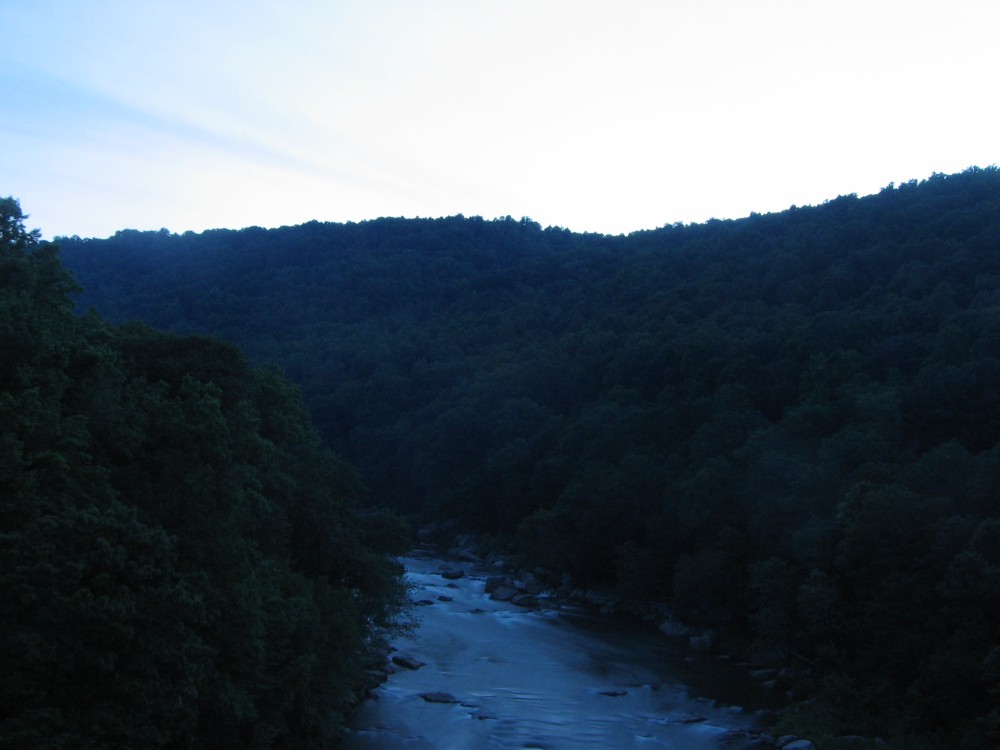 <!... End Picture Table ..> <!... Start Bottom Table, with arrows ..>
| | | |
| --- | --- | --- |
| | | |
<!... End Bottom Table ..>