!...Template for multi-picture HTML document, PAGE 1 ..>


<!... Start Top Table, with description and arrows ..>
Rochester Creek and Moodna Creek, March 15, 2011
page 1 of 3
<!... End Top Table ..> <!... Start Picture Table ..>


Optional 8' waterfall at the DeWitt Road put in. Watch out for the ledge that sticks out a couple of feet at the bottom.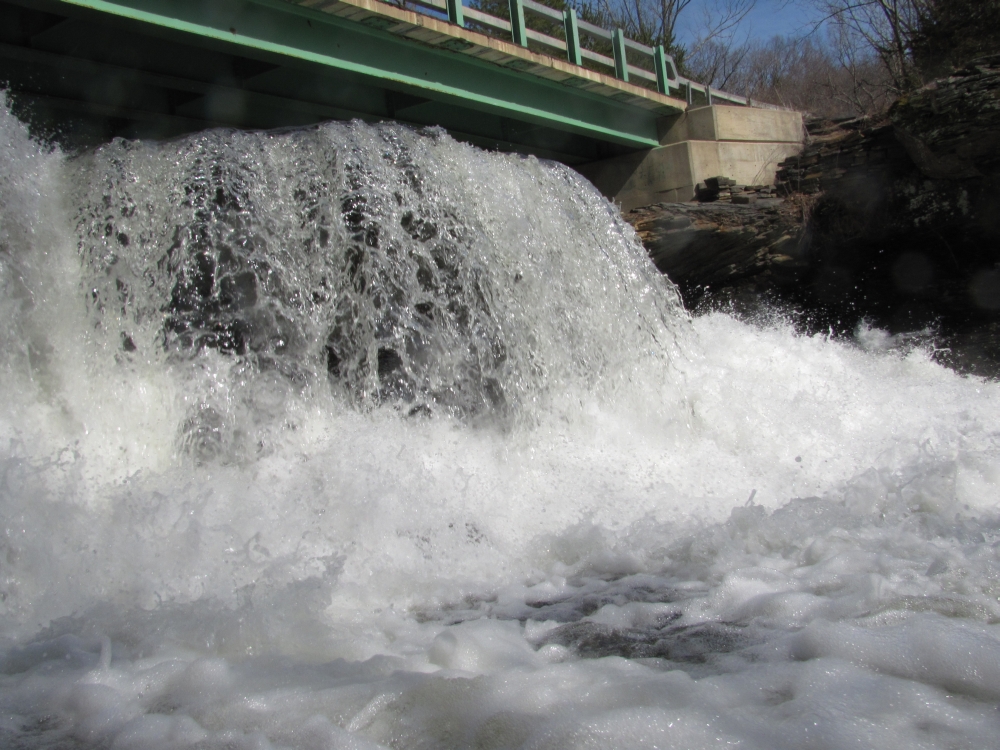 The easy put in just below the waterfall is much easier on your boat, and maybe your back.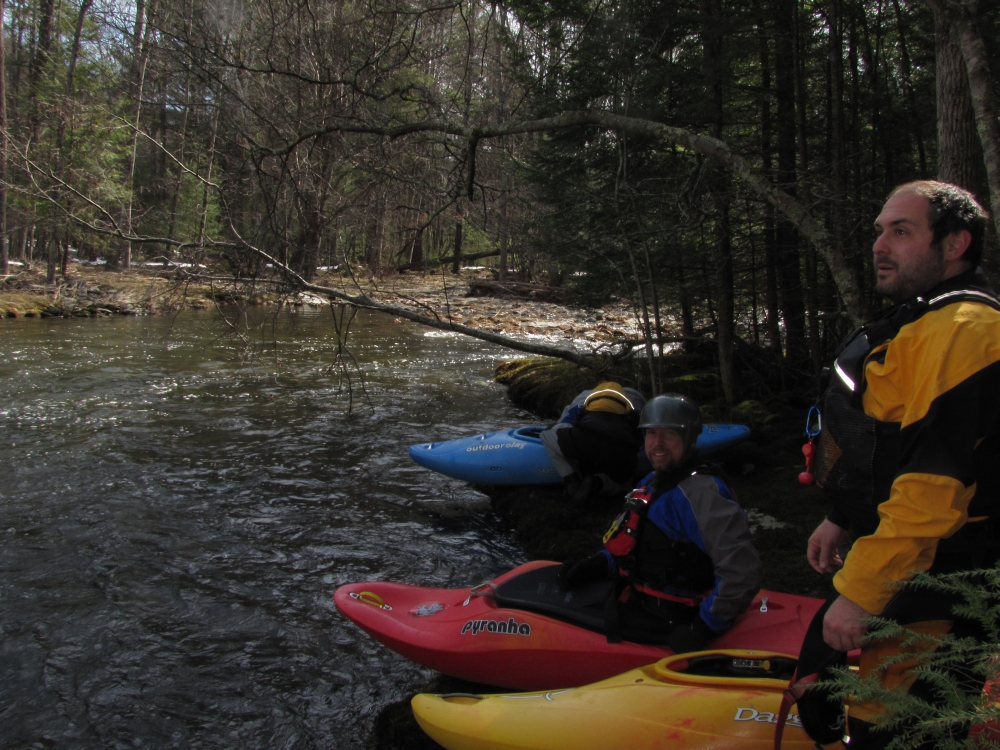 Looking back upstream at the first strainer, all of 50 yards below the put in.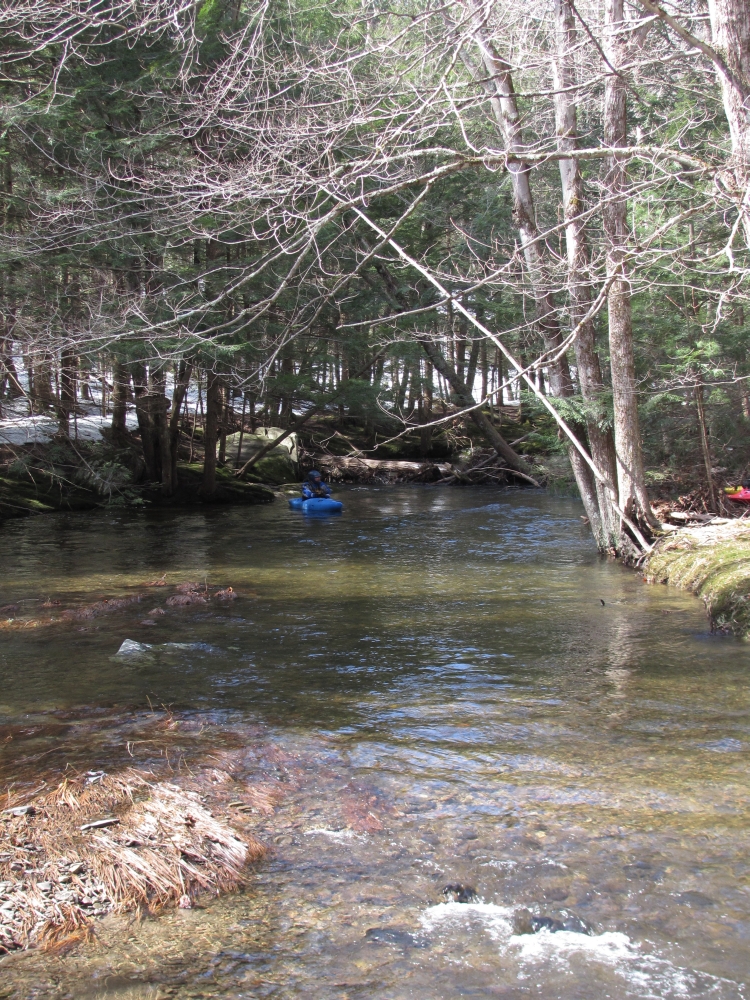 The next strainer was perhaps half a mile or so downstream. Two of us squeezed under the left end,
but the creek boats were floating a bit too high for that.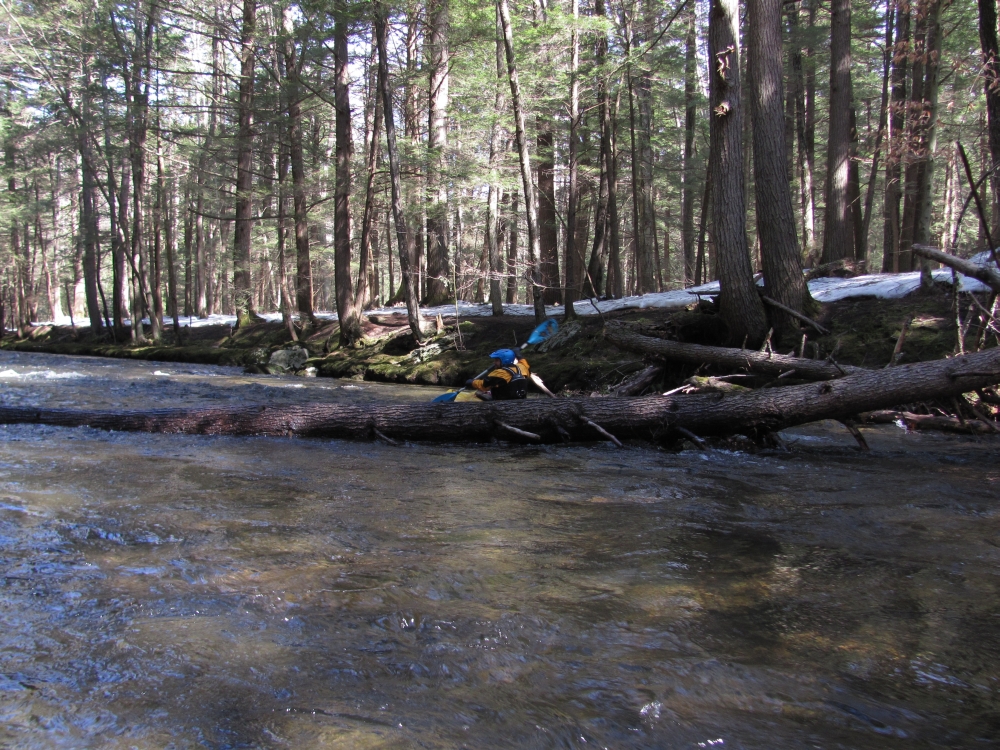 About a mile and a half into the run is an old dam with a drop of about 4 feet. At some levels
the hole looks really sticky, but Jeff thought it looked just fine at the modest levels we had.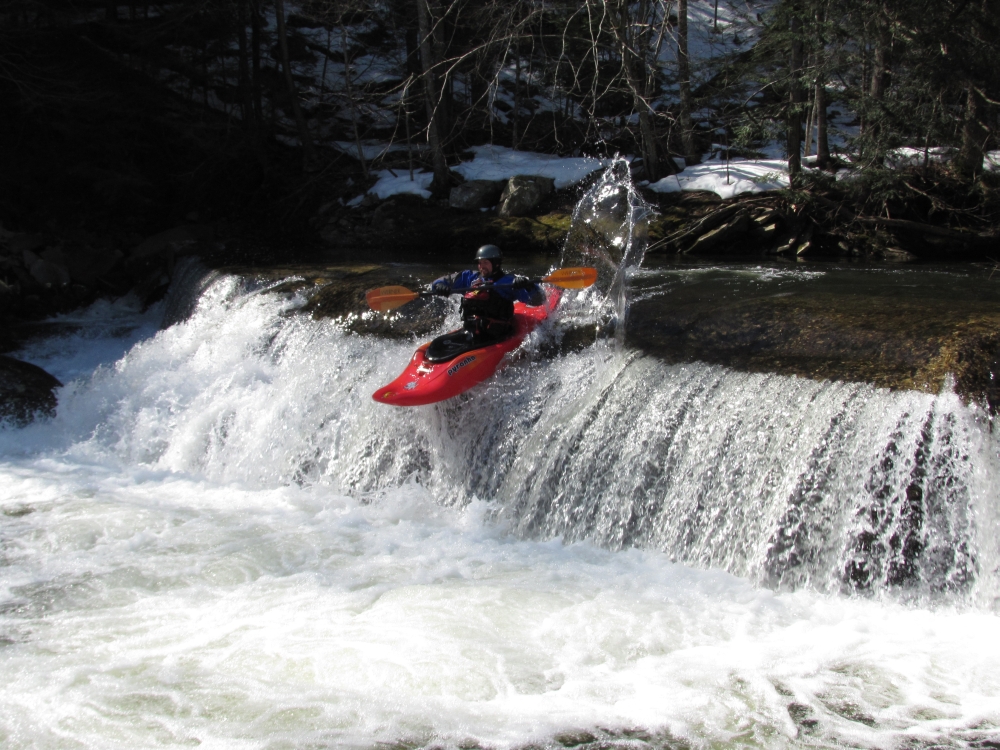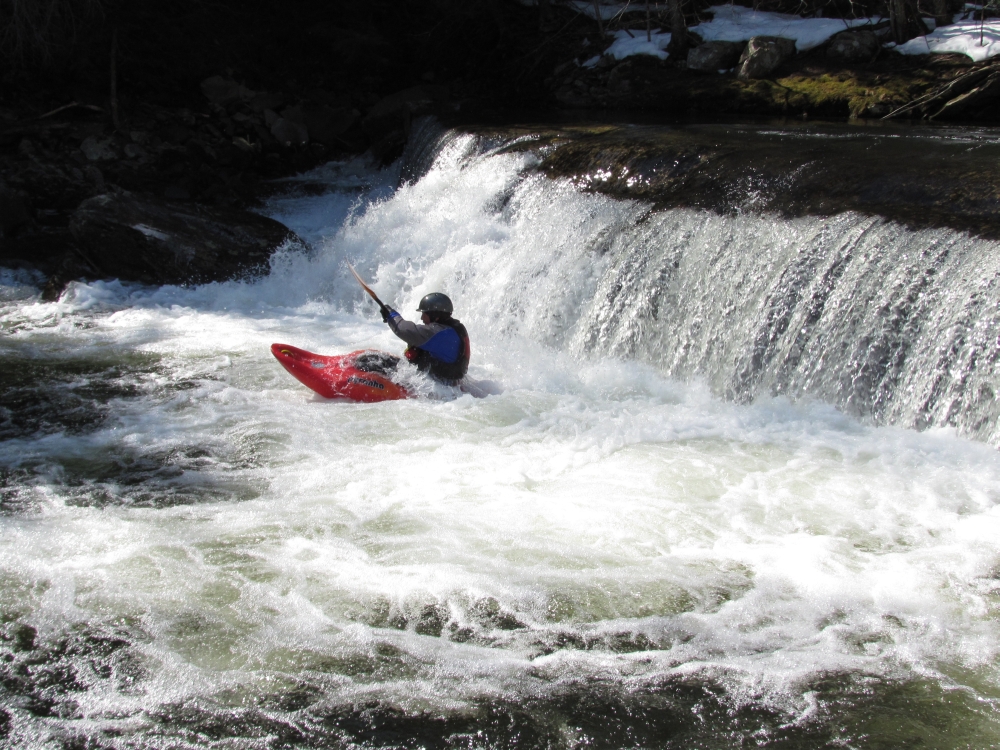 Below the Dug Road access Rochester Creek is a bit more challenging, and consists mostly of a lot of small ledge drops.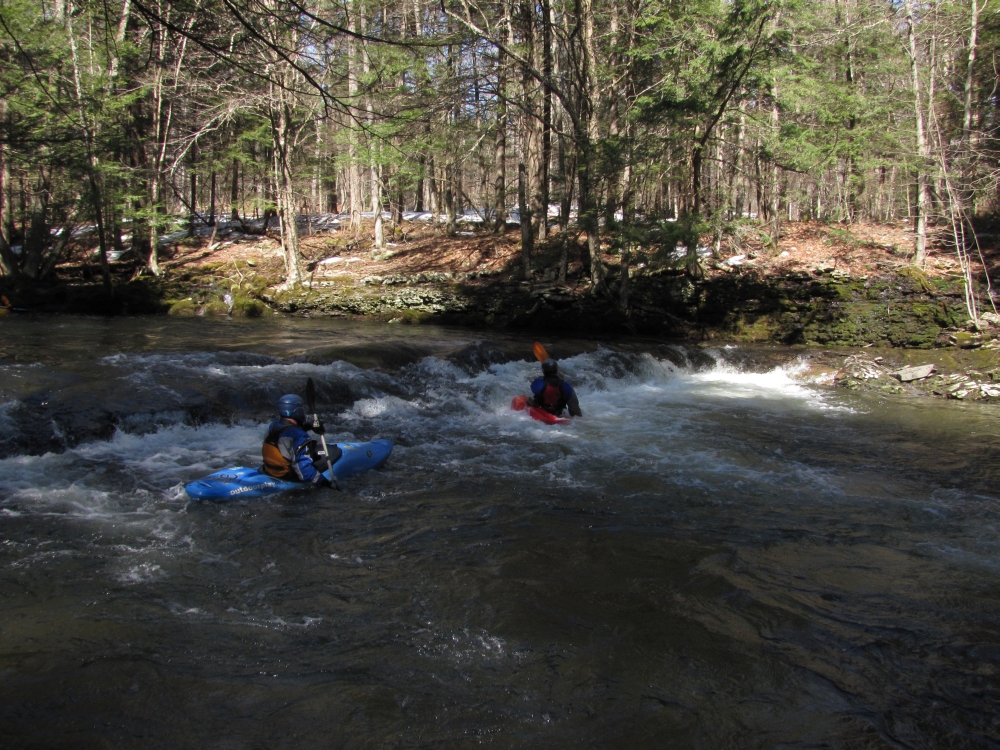 Andrew watches Jordan at one of the ledges.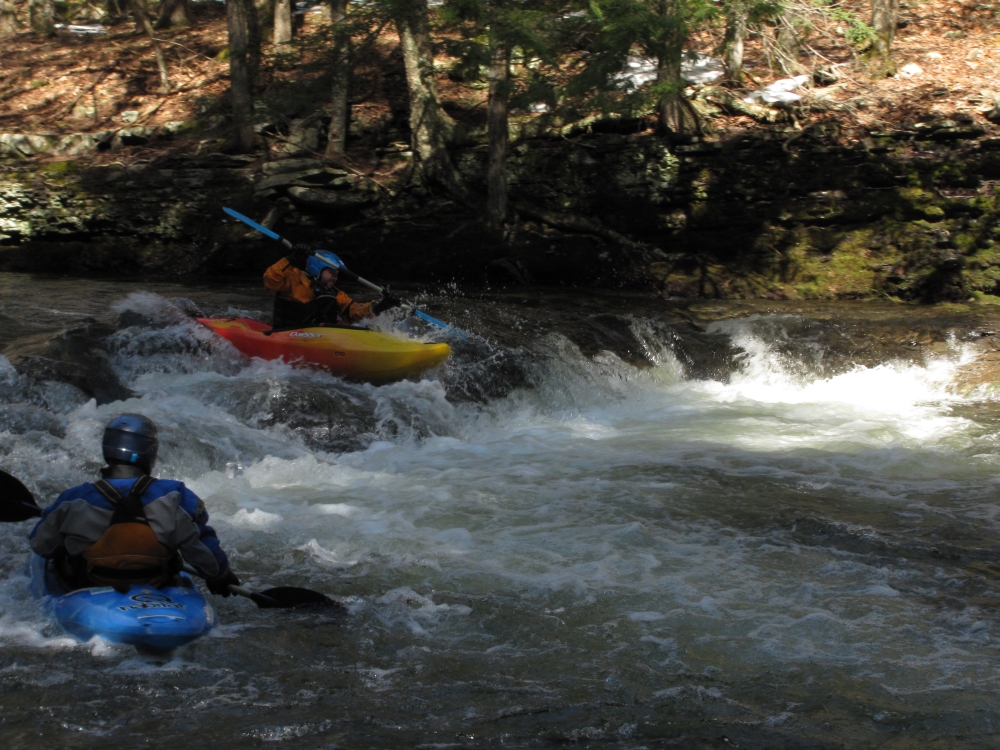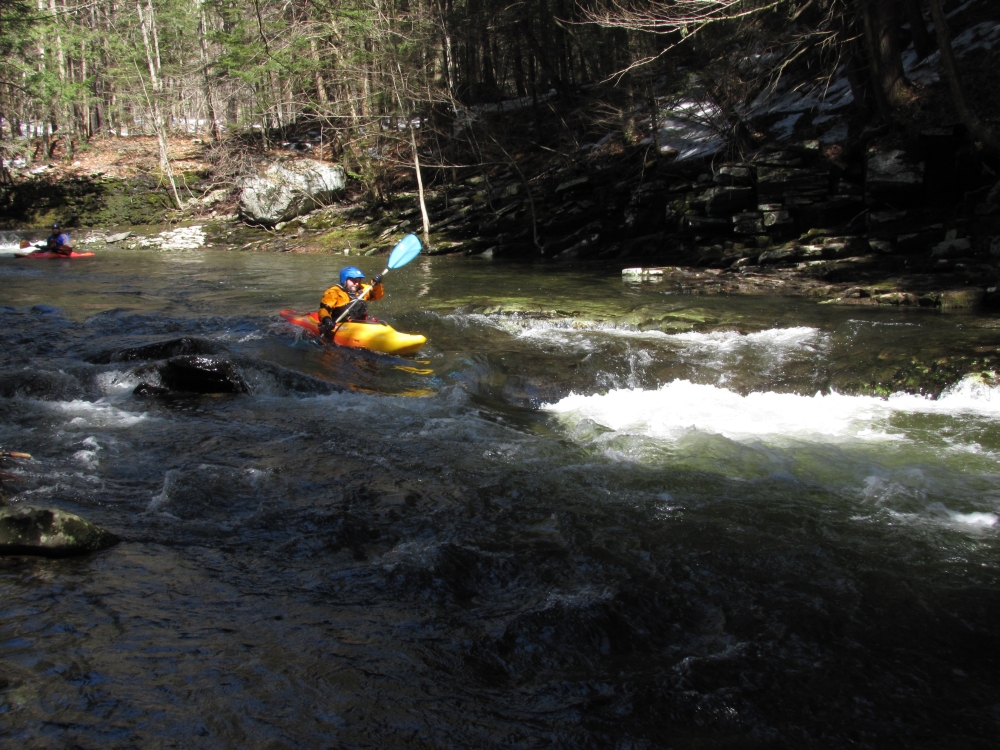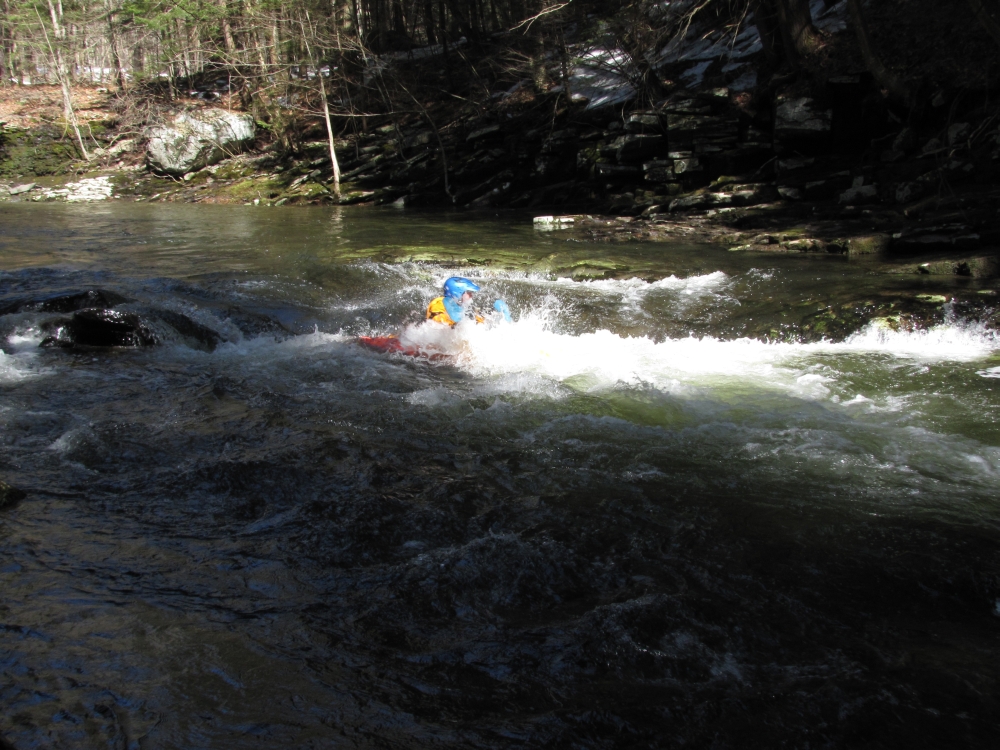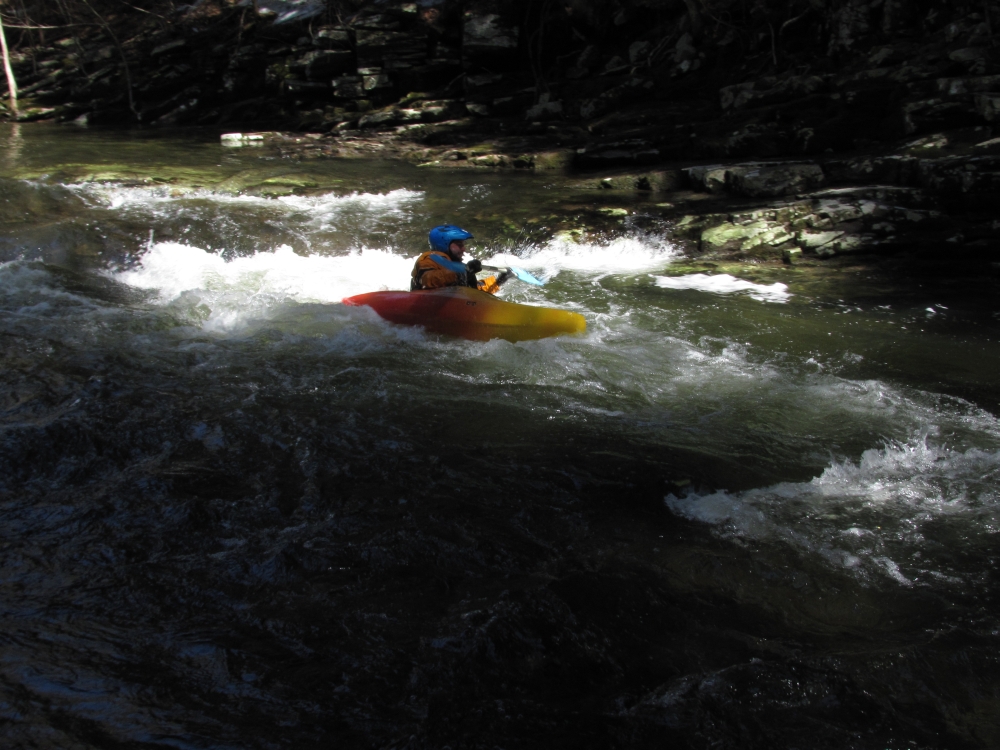 <!... End Picture Table ..> <!... Start Bottom Table, with arrows ..> <!... End Bottom Table ..>