!...Template for multi-picture HTML document, PAGE 1 ..>


<!... Start Top Table, with description and arrows ..>
Neversink Gorge at 1350 cfs, June 20, 2009
page 1 of 2
<!... End Top Table ..> <!... Start Picture Table ..>


Plenty of parking at the Oakland Valley take out.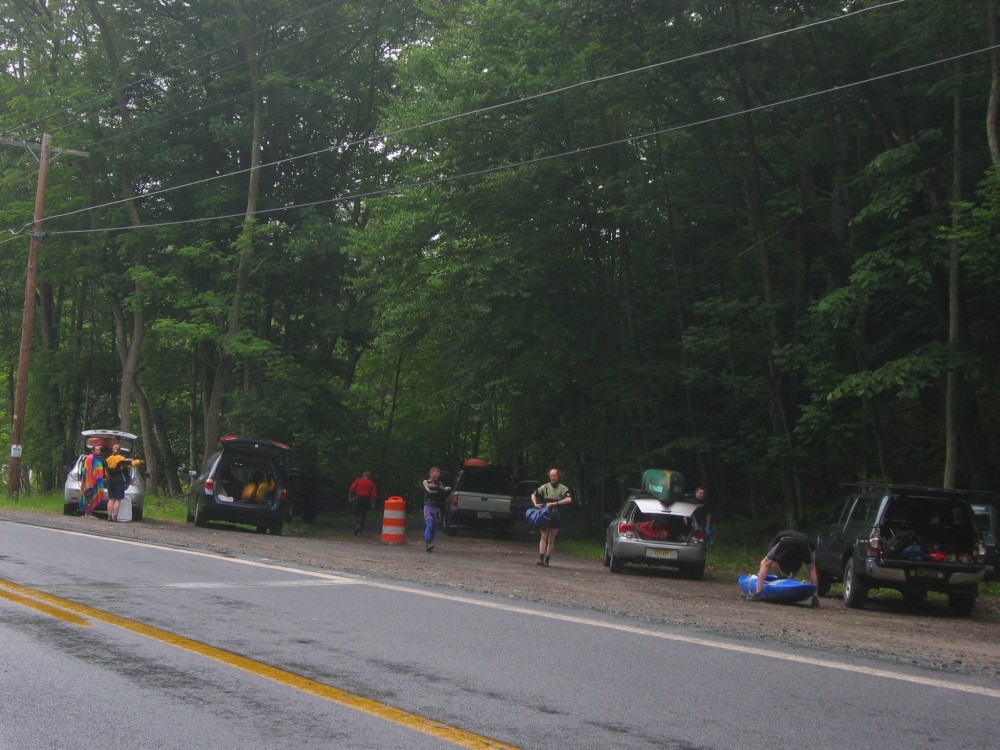 A look downstream at what we didn't paddle. There's another pull out about a mile and a half downstream, as well as access at route 209, about 6 miles downstream. The gorge is about 11 miles long, but feels much shorter.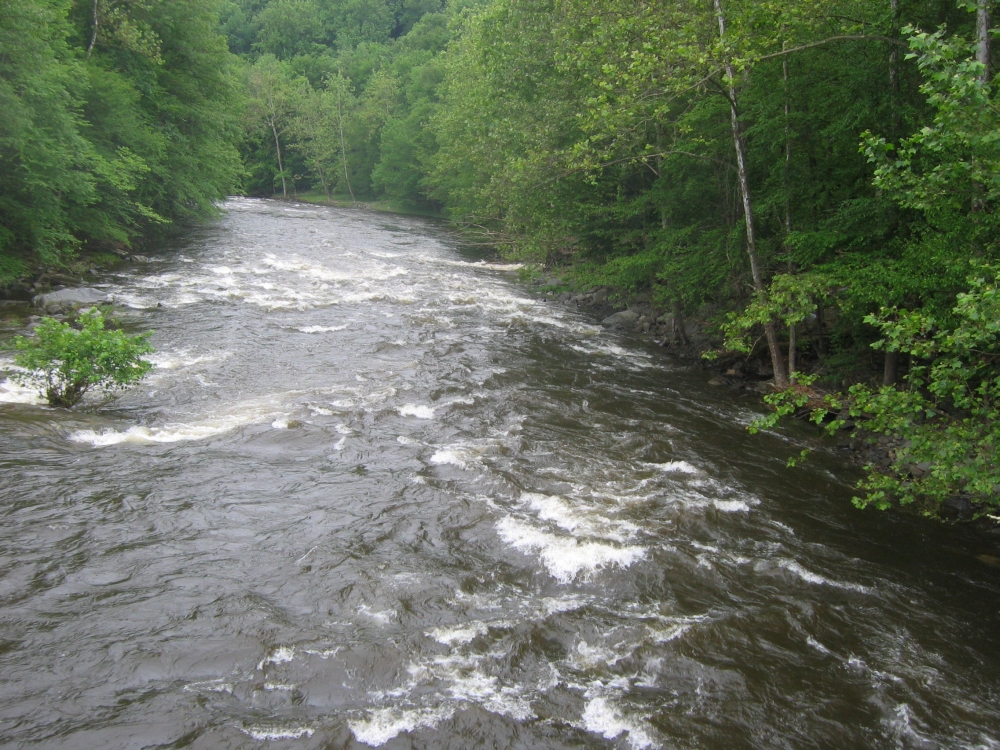 Upstream from the bridge at the take out. Notice the very easy take out at the right side of the picture.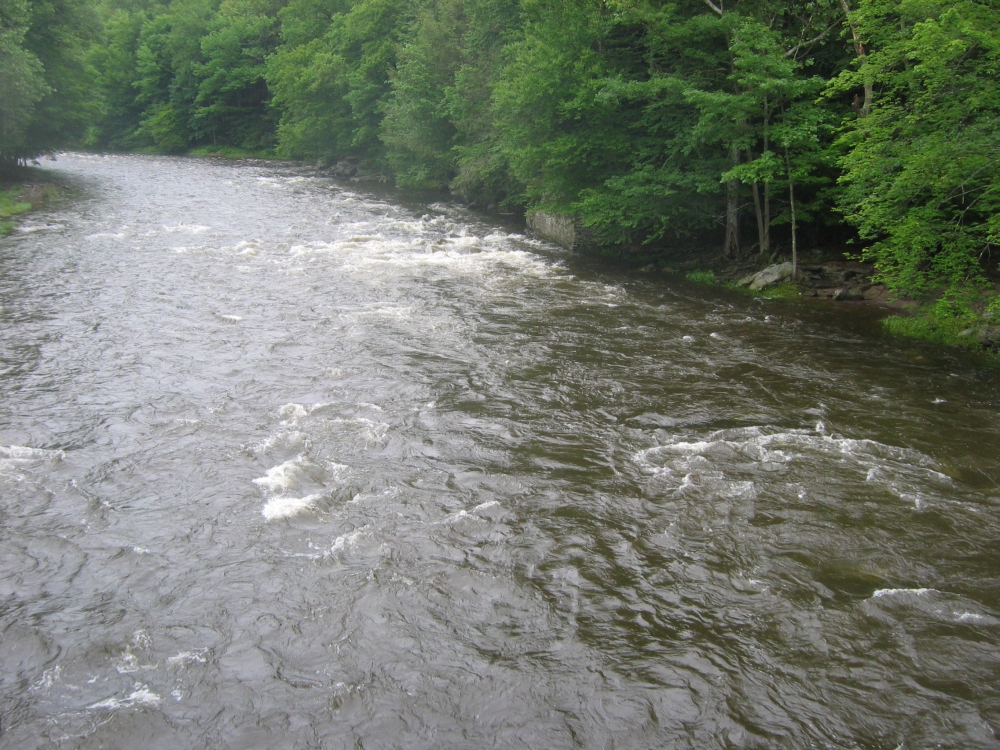 Typical scenery in the first couple of miles. The current continues to move along, but there isn't much excitement
until you get 2 or 3 miles into the trip. The water has clearly been much higher at some point.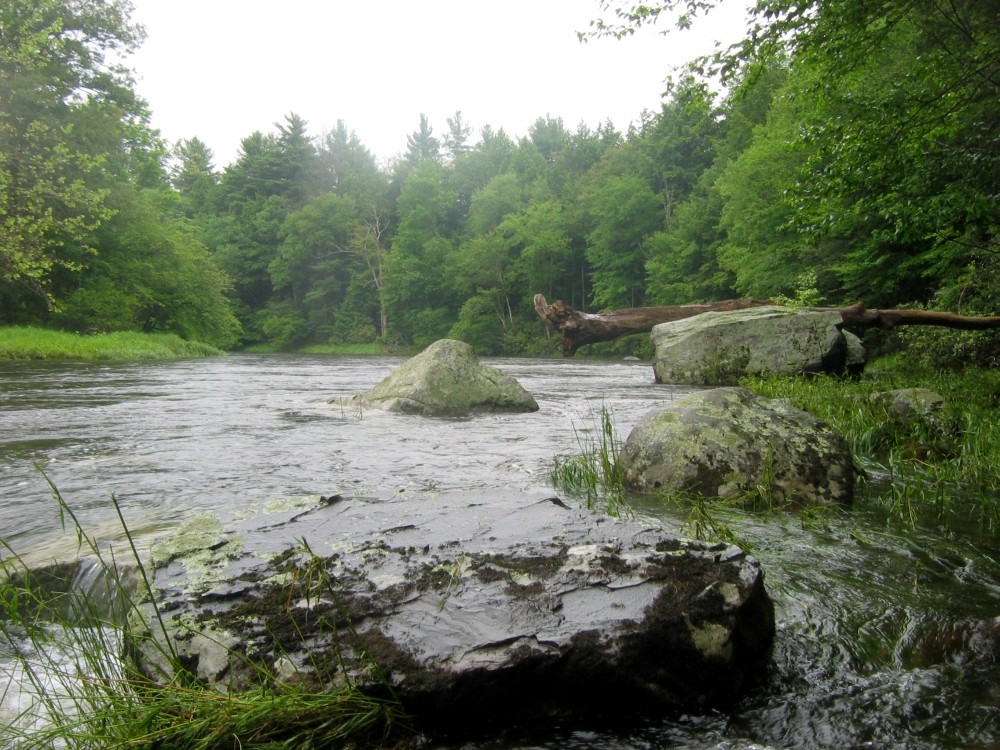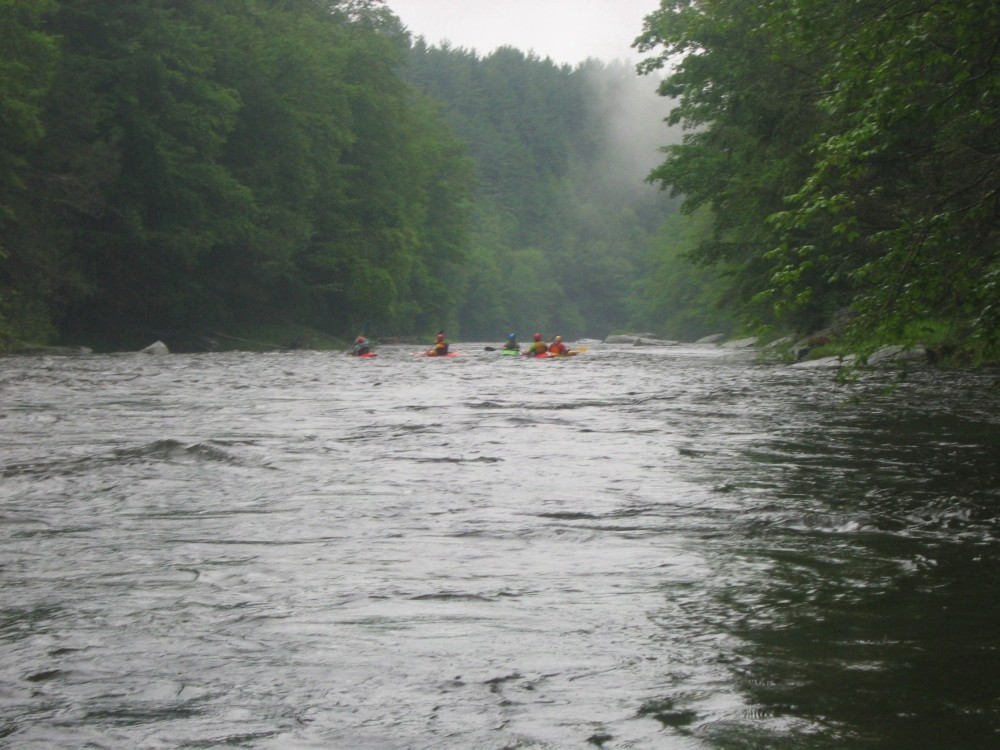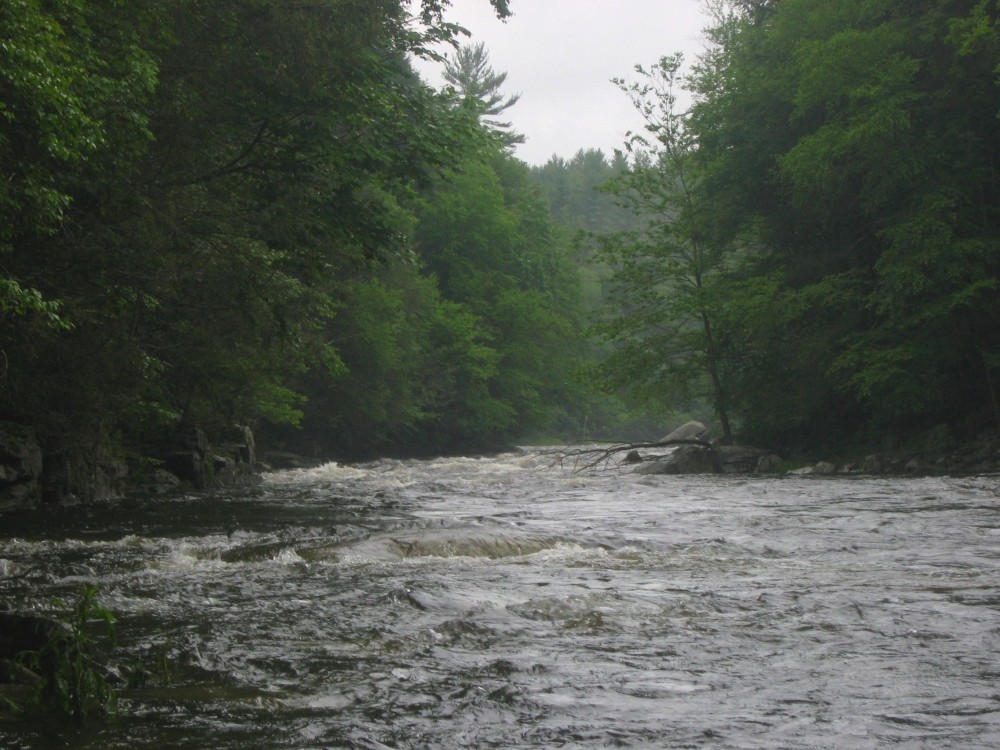 <!... End Picture Table ..> <!... Start Bottom Table, with arrows ..> <!... End Bottom Table ..>