!...Template for multi-picture HTML document, PAGE 1 ..>


<!... Start Top Table, with description and arrows ..>
Neversink Gorge at 1050 cfs, June 20, 2009
page 2 of 2
<!... End Top Table ..> <!... Start Picture Table ..>


The real fun begins after 4 miles or so, at Denton falls. The drop is at least 6 feet or so, but it's really not at all
difficult, as long as you can get on the tongue (which is so very narrow). The next mile offers several class
3 to 4 rapids that are mostly wave trains, but you'll find (or miss) a few good holes, too.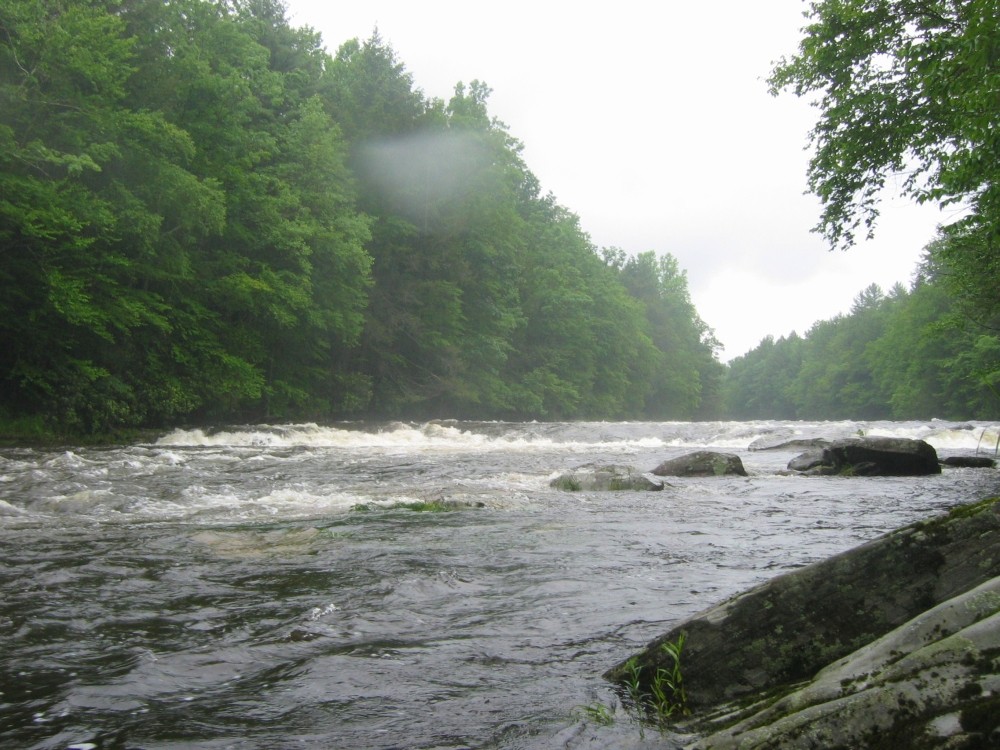 The challenging stuff ends with High Falls, which drops about 8 feet on the right side.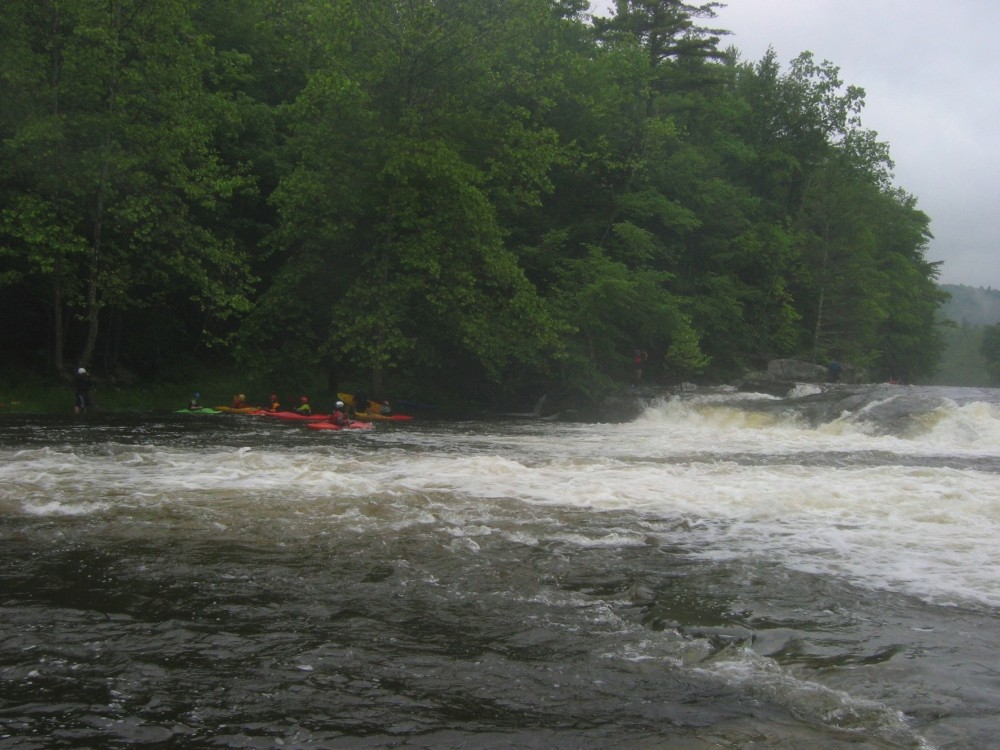 River left offers a nice boof of 4 to 5 feet.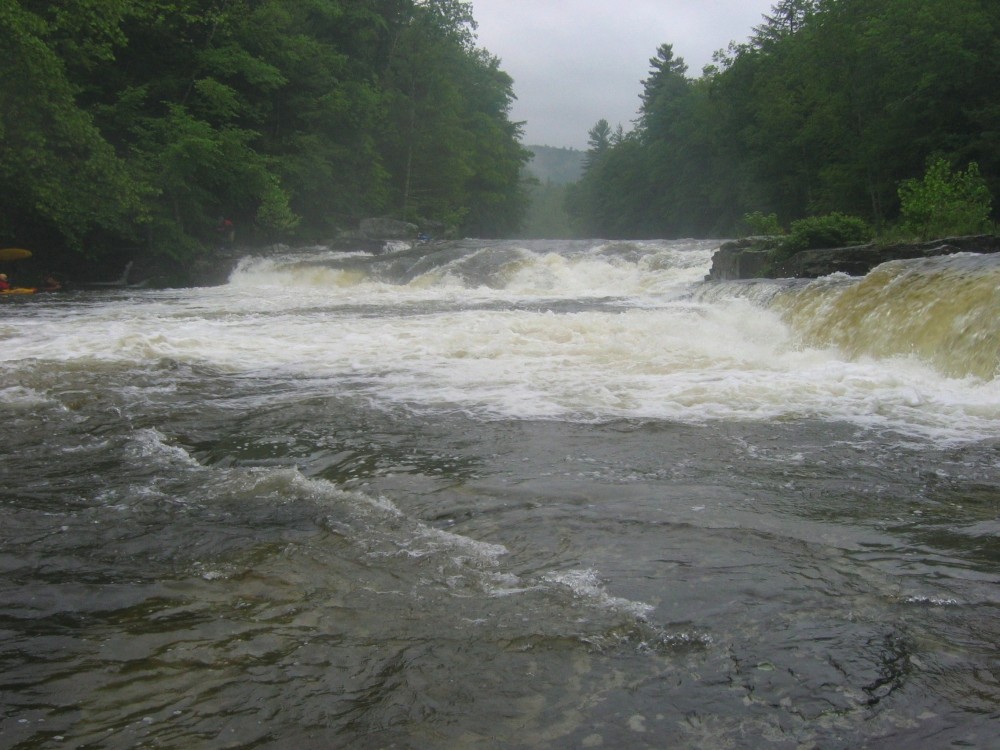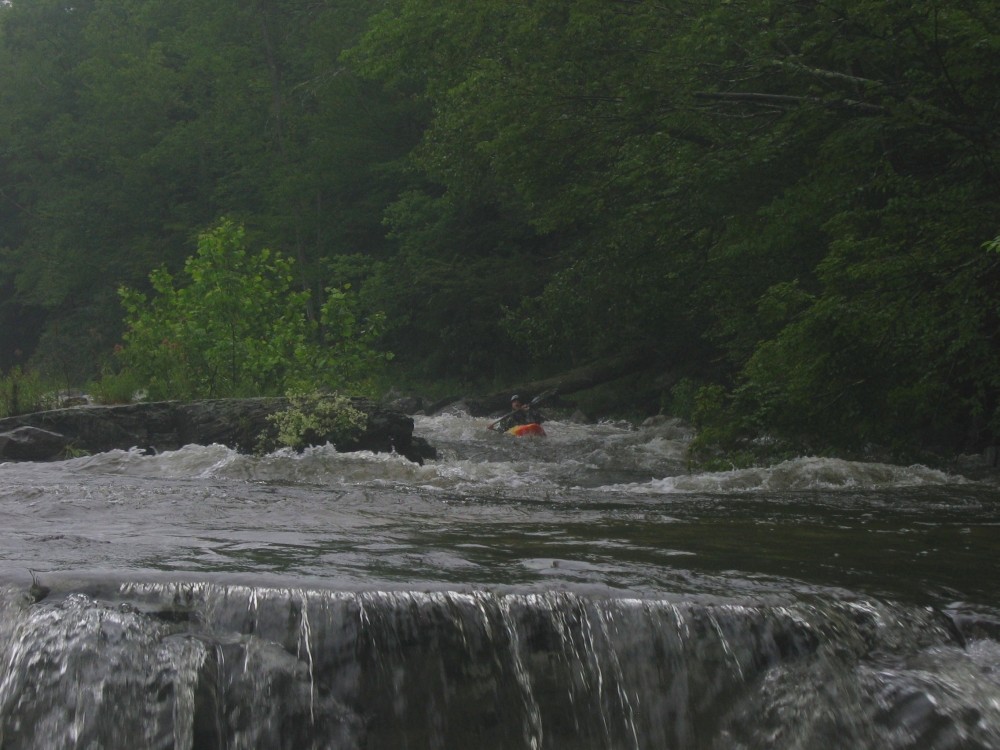 It looks like the hole might be a bit sticky, but nobody found a spot that felt that way.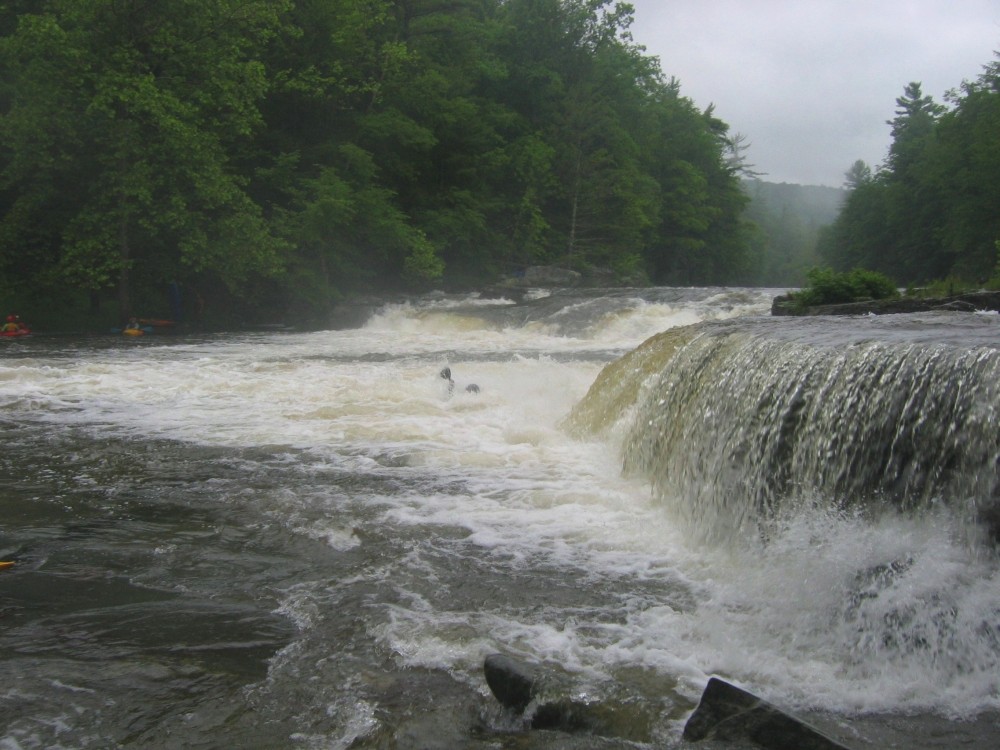 River right is also a boof, at the far right. If you follow the big, wide tongue all the way down you'll
probably find a hole that really is sticky.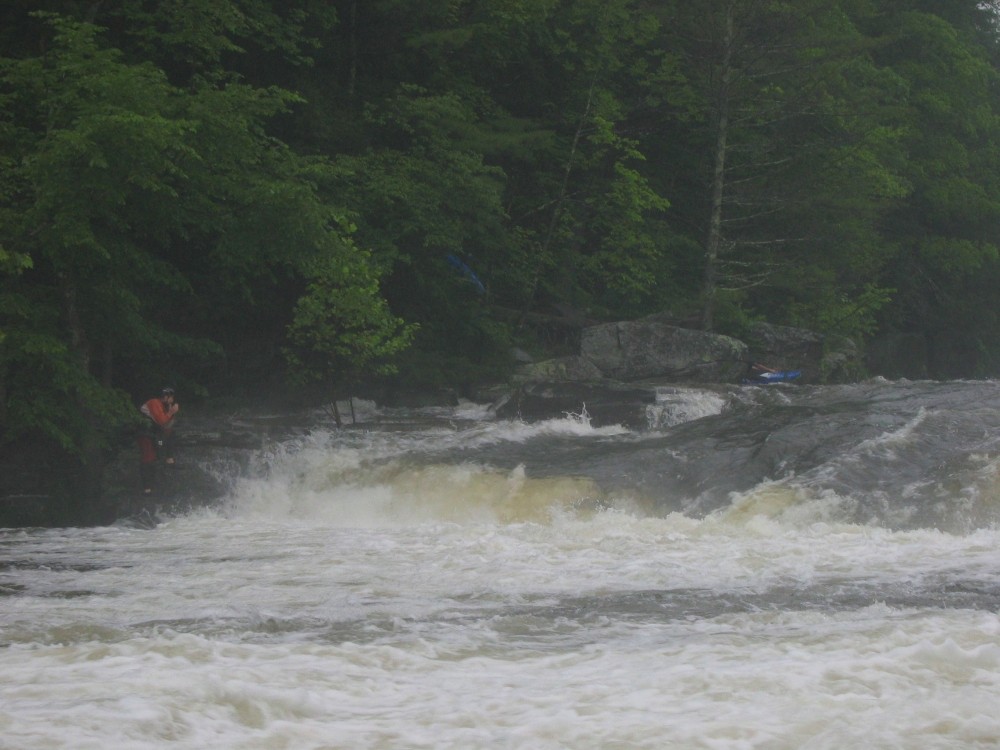 <!... End Picture Table ..> <!... Start Bottom Table, with arrows ..> <!... End Bottom Table ..>